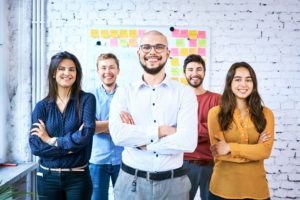 Please be aware of several upcoming events in West Central Mountains for job seekers and employers. Event info and fliers are below:
Captain Dan Ashley will bring the Mobile Vet Center to McCall on Tuesday, May 14th , from 11:30 am to 2:30 pm to provide their variety of service to Veterans and other eligible people. Look for the Mobile Vet Center in the Department of Labor parking lot  at 299 South 3rd Street, McCall (between the Super 8 Motel and the McCall Best Western Plus Lodge & Suites).
FLIER: Vet Center – McCall Visit – 05-14-2019
The Spring Employment & Apprenticeship Fair will be conducted on Tuesday, May 14th, from 4:00 to 6:00 pm in the Idaho First Bank Community Room, 475 East Deinhard, Lane, McCall  (across the parking lot from Ridley's Family Market at the corner of 3rd Street and Deinhard Lane, McCall).  More than 20 local employers from a variety of industries are scheduled to participate, and will include both "summer seasonal" and permanent, year-round job opportunities.  Attendees should be prepared to meet and converse with employers.  In addition, appropriate representatives will be available to discuss apprenticeship training, vocational rehabilitation, disability employment services, and Veterans employment services.
FLIER: Job Fair – Spring Employment & Apprenticeship Fair – McCall – 05-14-2019
McCall College is preparing to offer GED Assessment & Education leading to the General Education Diploma (GED), as well as opportunities for community members to volunteer and assist with the GED training.  Plan to attend the GED Student & Volunteer Orientation on Saturday, May 18th from 10:00  to 11:15 am at the Park Place Professional Center, 106 E. Park Street, McCall (in the big red brick building on the street behind Albertsons).