Newsletter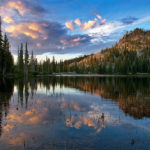 Sign up to receive our quarterly newsletter below!

| | |
| --- | --- |
| | Whats What In The West Central Mountains |
IN THIS EDITION:
Cascade Centennial
Apprenticeships in the Region
Business Grants and Finance Myths Busted
McCall in Motion Update
Economic Summit 2017
Meadows Valley Update
America's Best Communities: What's Next?
Events
Cascade Centennial
The City of Cascade is celebrating its Centennial on July 17. A 100-foot birthday cake will be served starting at 

11:00 a.m.

 on Main Street. That evening, from 

5:00 p.m. to 9:00 p.m.

, there will be a gathering at Armstrong Park. Festivities will include a potato bar, no-host beer garden, live music, storytelling, old time games and a costume competition. COME AND ENJOY THE FUN! – bring your own relaxing chair — for more information contact the City of Cascade at (208)382-4279.
Apprenticeships In the Region
Registered apprenticeships are fast becoming one of the most effective means to train a value-added workforce that meets or exceeds employer expectations. This novel concept has been around since 1937, but is just scaling up in Idaho recently. With over 1,000 registered apprenticeship programs available through the US Department of Labor, and significant flexibility for employers to customize each program to meet their needs, the sky is the limit for how much utility and benefit both the employee and employer can receive. Many folks, young and old, are turning to the apprentieship model instead of taking on student loan debt associated with a college education. How apprenticeships work:
Employers determine a need for skilled workers
Identify on the job skills needed for specific positions
Identify related training needed for specific positions
Determine the wage progression for that position
Apprentice receives a national credential upon completion
WCMEDC has the resources to set up registered apprenticeships through it's partnership with the College of Western Idaho and the Idaho Department of Labor. To learn more, call 208.398.3321 or email admin@wcmedc.org.
Business Grant and Finance Myths Busted
Join the Idaho SBDC, US Small Business Administration, West Central Mountains Economic Development Council and Idaho First Bank for this FREE event targeted to the small businesses of Valley County:

Are you looking for money for your business? Are you confused by the myths versus the reality? In this livestream broadcast, the West Central Mountains Economic Development Council will beam in experts to answer your questions and give you the straight scoop. Don't miss this opportunity to find out the truth and find options for funding your business. Find out what money is actually available to you and how to get it.

Join us at St. Luke's – McCall location, Star Garnet Room in the Allen Nokes Bldg. on Forest St. while we teleconference in experts on where the money for your small business is and how to get it.
* SBIR Funding
* Commerce Funds
* Bridge Funding
* SBA Funding
* Angel/Venture Funding

Note: Attendees in Valley County will attend in person where Andrew Mentzer of the West Central Mountains Economic Development Council will facilitate a live video training with speakers beamed in live from the Boise area. Attendees will be able to ask questions and get responses to their questions immediately.
McCall in Motion Update
Draft plans in the works!
Thank you to all who have participated in the McCall In Motion planning process to date! Over 15 public events have been held so far, as well as four online surveys, and numerous presentations to gather public input. The project team is busy working on the draft plans and will be presenting them to the public for review and comment later this summer. Stay tuned for exact dates and times.
In the meantime, the City of McCall welcomes your continued input in the planning process through the project website at the link below. Through the project website you can also review and comment on materials produced so far in the planning process, such as A Vision In Motion, the community vision for the McCall Area; Big Ideas, the publically generated big ideas for the McCall community; and Deep Dive, the draft goals and policies guiding the Comprehensive Plan.
Background
Over the past year, the City of McCall and Valley County have been working diligently on McCall In Motion, the process to update the McCall Area Comprehensive Plan and Transportation Master Plan. McCall In Motion is an initiative founded on the idea that, knowing how closely linked land use and transportation are, a combined process for the future of the McCall Area (the City Limits and Impact Area), developed through a robust community engagement process, will lead to a healthier, more economically competitive, and socially equitable future for the area. McCall In Motion updates both the Comprehensive Plan and Transportation­­ Master Plan, focusing on the creation and preservation of the area's character, economy, connections, streets, and pathways. This integrated approach maximizes efficiency and effectiveness of McCall's plans, continuing the efforts to create a more fun, efficient, sustainable, and vibrant community. Collectively, the process to develop these plans is called "McCall In Motion."
Economic Summit 2017
SAVE THE DATE!!!

The 2017 West Central Mountains Economic Summit will be October 2nd from 8am-6pm at Shore Lodge. New this year will be an opportunity to connect with our partners at the Idaho Department of Commerce and Idaho Department of Labor to see what resources your business may be able to tap into. More information to come…
Meadows Valley Update
Citizens for Community Enhancement recent projects:
Delivered 56 bouquets to elderly & shut-in's on 

May 1st

9 new benches & 14 new planters for are up and running in New Meadows, 24 planters total planted with summer flowers.
Little Free Libraries in New Meadows have a new look and have been totally restocked.
American flags are being put up around town for any appropriate holidays. Community volunteers & 4H group put up and took down 55+ American flags over Memorial Day at Meadows Valley Cemetery.
Packer John's Cabin Park & Campground has been cleaned up with help from students from Meadows Valley School and 4H groups. The septic system is next, as is hiring camp host.
The Master Gardeners of Meadows Valley are also making great progress with the Meadows Community Garden Project as well!
America's Best Communities: What's Next?
I would love to have been writing an article on how to spend our $3million dollars won in the final round of the America's Best Communities contest however, I am not. But just because we were not awarded the top monetary prize doesn't mean there aren't great plans and goals that came from the contest. Together our Region built an economic development plan that continues to be implemented. Each of our 21 initiatives live on through different organizations within the region. The West Central Mountains Economic Development Council (WCMEDC) will carry the majority of the ongoing strategies into the future. One of our upcoming events on July 11th helps to fulfill the educational component of the plan. Our Economic Summit on October 2nd will be an annual event to bring together conversation in the region on ongoing topics. There are many such events that will continue to help us grow a stable economy. One pillar that was the conclusion to our plan is the formation of a community foundation. This is currently under the planning phase and I will update you in the next newsletter on where we are in the process and what you can hope to see In the future. Onward and forward after an amazing 3 years of planning. Now it's to implement all that we learned during the process. If you'd like to volunteer to help make our region continue to plan for a sustainable future please reach out to the WCMEDC.

Sherry Maupin
WCMEDC President
Events
Don't miss out on these fun area summer events (links in text):
West Central Mountains EDC
WCMEDC.org
Copyright WCMEDC 2017