LET'S GET COOKING!
The Challenge: Many folks in our community have an interest in the culinary arts, but aren't sure where to start.
The Opportunity: The West Central Mountains are home base to some of the best chefs in the western United States.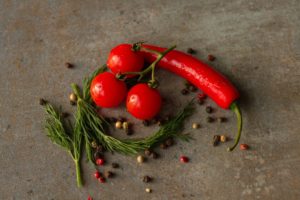 Learn from the best in the business: This unique training opportunity includes training in knife skills, cooking methodologies, food safety and recipes/sauces, as well as an opportunity to obtain your food handler's license. Expand your knowledge of cooking in a professional environment, become a better cook at home or launch your career in the culinary arts! Courses will be taught by award winning chefs from across the region:
Knife Skills & Kitchen Environment: Matt Gilbert–Executive Chef, Shore Lodge
Cooking Methods and Food Safety: Steve Topple, Owner, Ragazza Di Bufalo & Tom White, CDHD
Recipes and Sauces: Gary Kucy, James Beard Award Nominated Chef, Ruperts McCall
When: April 8th from 3:30pm-5:30pm, April 15th from 3:30pm-7:00pm and 29th from 3:30pm-5:30pm
Where:
McCall Community Center, 701 1st Street, McCall Idaho
Who: Students, veterans, current restaurant or resort employees, community members, lifelong learners!
Cost: $80 for all 3 sessions.
Scholarships available! Contact admin@wcmedc.org for more information!
THIS CLASS IS CURRENTLY FULL. PLEASE EMAIL ADMIN@WCMEDC.ORG TO BE PLACED ON THE WAITING LIST
A HUGE thanks to our partners in culinary education! This project is funded by the West Central Mountains Economic Development Council and City of McCall, with strategic assistance from the Idaho Dept. of Labor and University of Idaho Valley County Extension.